How was everyone's weekend? My 5 day off of work is coming to an end and I go back to work tomorrow. I knew the 5 day off would be gone fast and man, it is super fast. I feel like I never sleep enough anymore~
Anyways, while being out and studying for my upcoming ACLS class and just running errands I decided to do a outfit blog today :)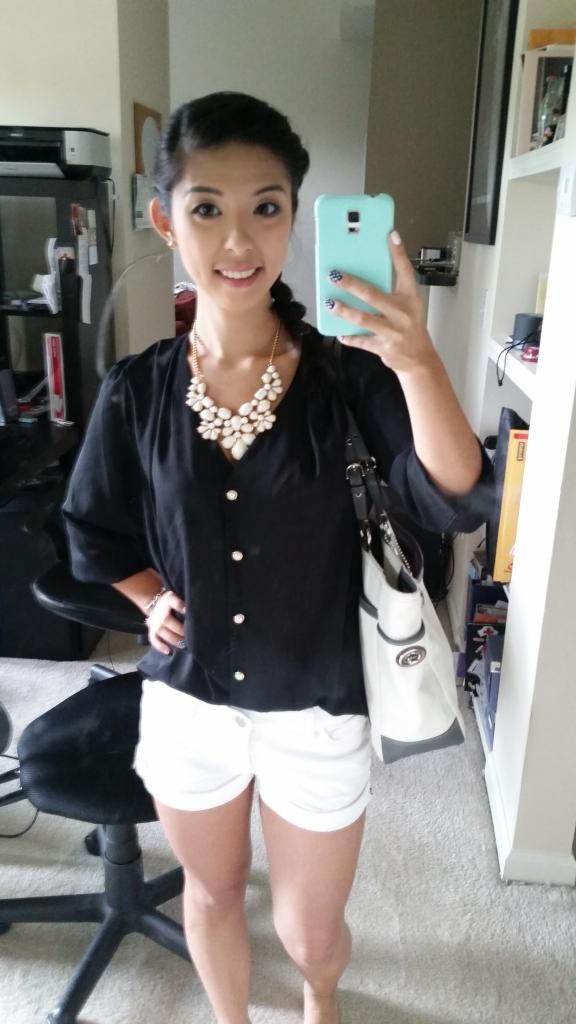 Top: Stitch fix Hawthrone black Chiffon
Bottom: forever 21 shorts
Accessories: charming charlies necklace/ forever 21 knot earrings/ Coach white/gray leather purse.
Shoes: you can't see it here but I wore Francesca's black sandles.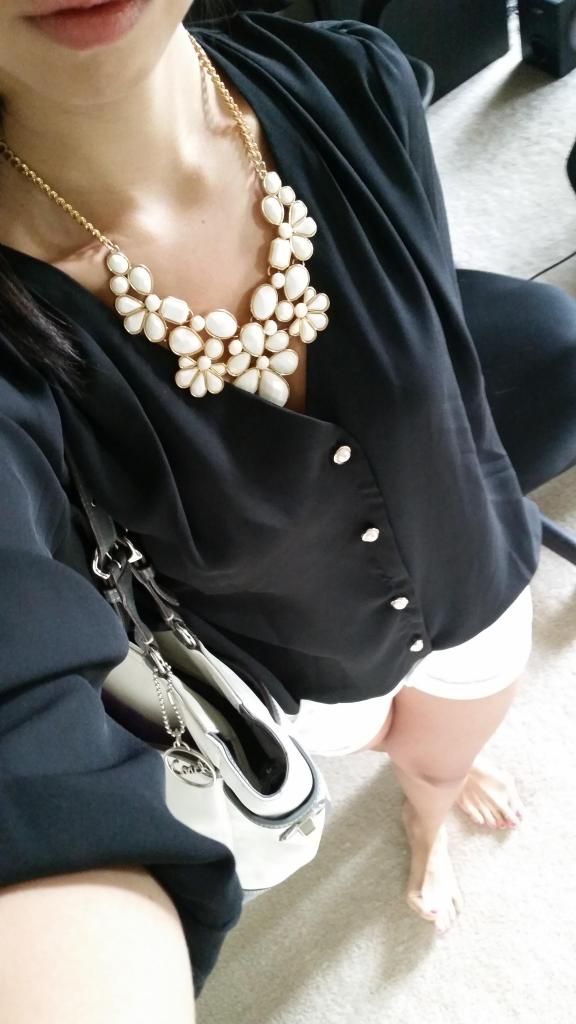 no shoes in the house lol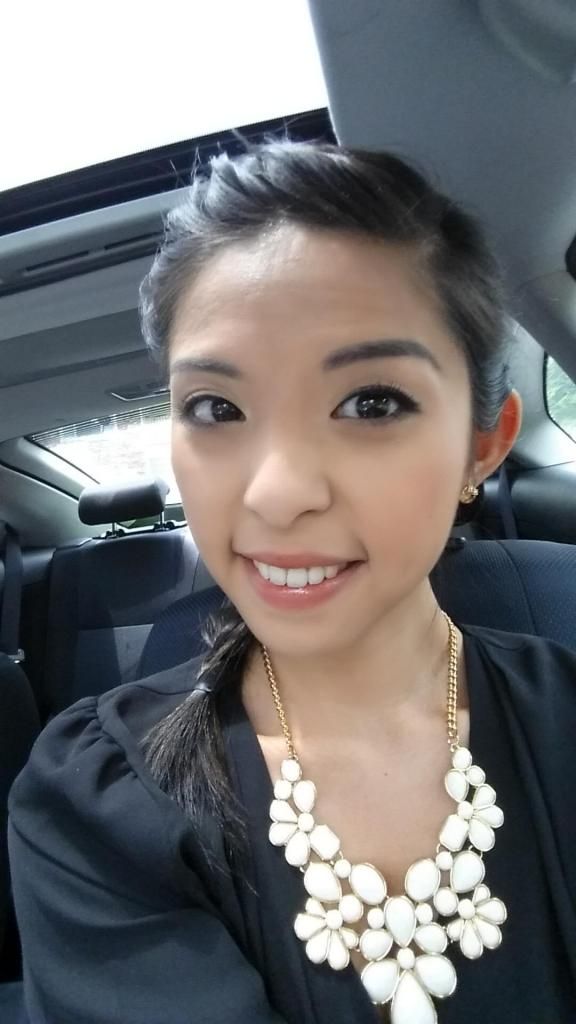 My make up; its kind of hard to see from the pictures but I used light neutral and brown colors to create light smoky.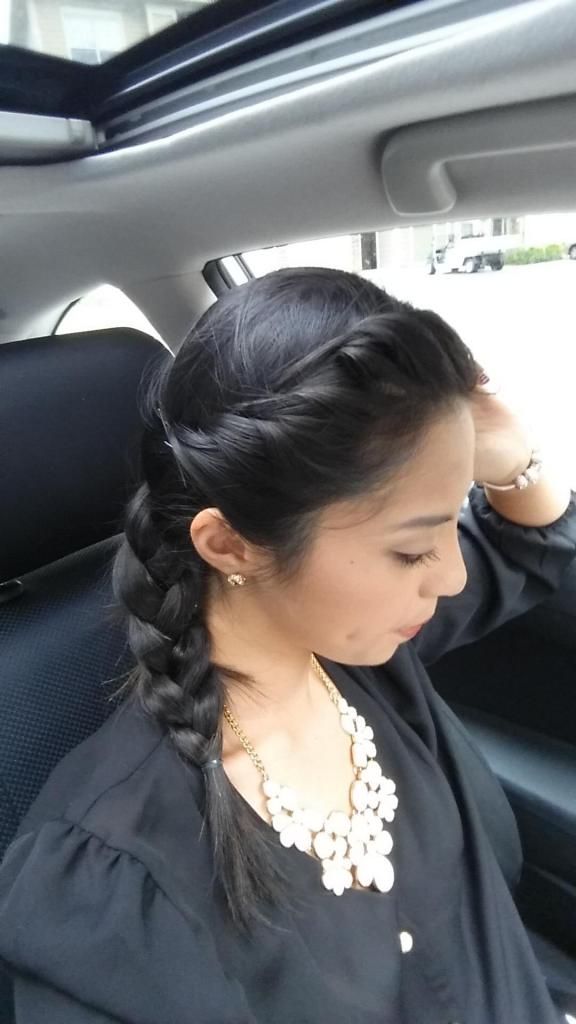 hair: I just braided and pulled back my bangs and then french braid from the left side of my hard to my right. :)
I like this outfit because it was gloomy out and it wasn't too hot.
However, it did go up to 90's degrees and I was sweating in my black shirt lol Good thing I paired it with shorts.
Oh and also.. I had my engagement ring re-sized like 3 times. First time was because Blake got it in a size 5. It was falling off of my finger, so we went in and got it sized to 4. Then I thought it fitted fine until the next day I was still able to take the ring off without any problem and my fingers get cold easily, so at work it was literally falling off my finger.
So this past weekend we went back to Shane Co. (really recommend this place) and decided to have it resized to a 3.75... I went to pick it up yesterday and tried it on there and it was still too lose. So we decided to go down again to a size 3.5. I got the ring today and it fits PERFECT!!! It wasn't too lose and its not too tight. you want to have trouble taking off the ring and its staying! so third time is the charm for sure! :D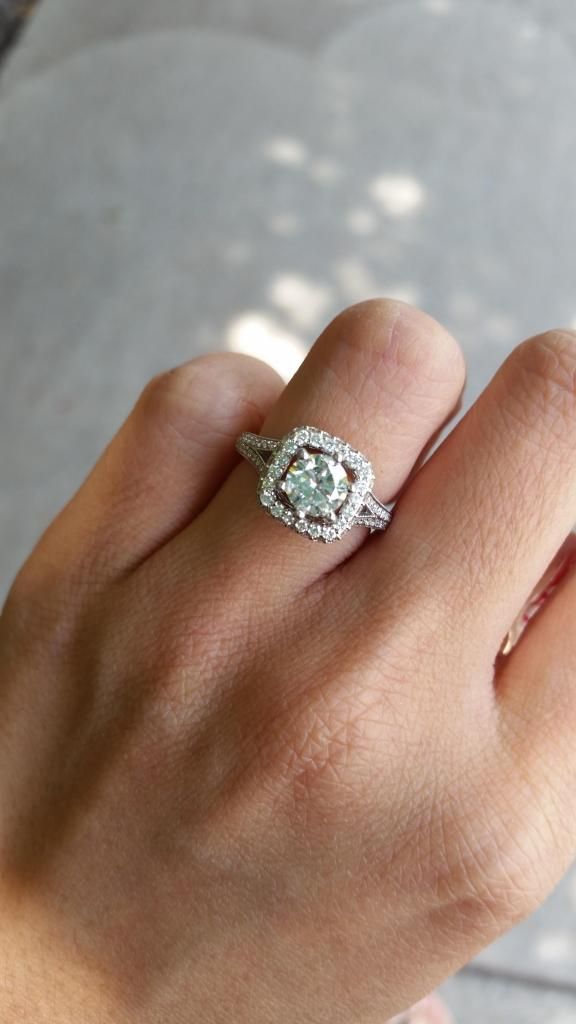 they also cleaned it and its shinier than ever!