So I got called in to work last night and it was super busy. I an running on 20 hours of no sleep right now and I just came home from meeting up with my Maid of Honor, Alex!!
I came home and I was exhausted but we had a meeting set up @ 10 at starbucks so i hopped into the shower and got ready and put on a new shirt I got yesterday from Charming Charlie's.
Super cute shirt that exposes the back!! Had to wear a sticky bra which was uncomfortable. I need to find a new "cup" bra..any ideas?!
Anyways, the focus of this blog is about Bridesmaids gifts! More like, "How to ask Bridesmaid/ box gift"
I researched and Pinterest'ed on what I liked and what I want to give to my girls and ask them to be my bridesmaids.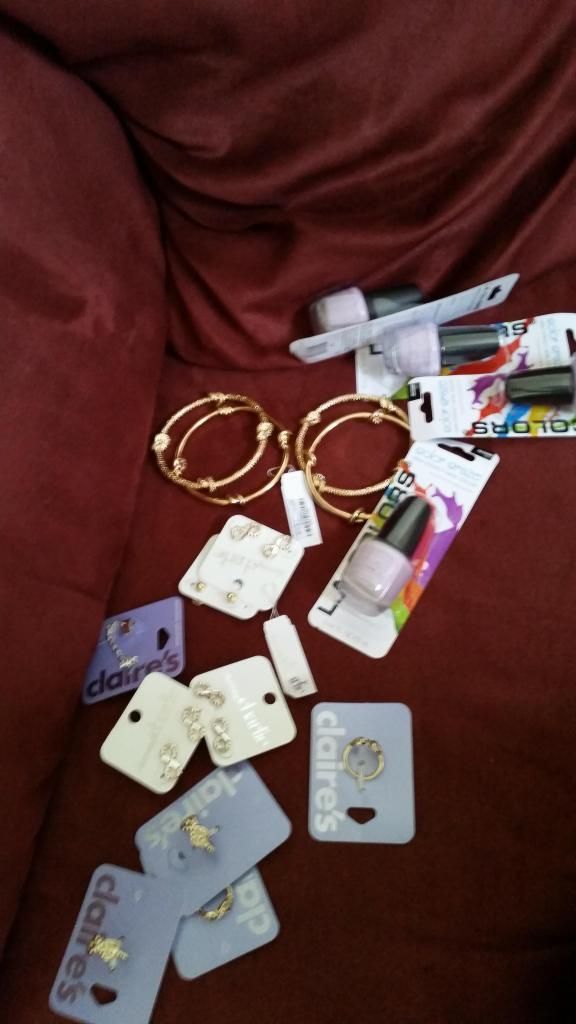 I went to Charming Charlies to get Infinity Earrings and Tie the Knot bangles, dollar store for purple nail polishes, and Claire's for infinity ring.

Then I got decorative boxes and fillings from dollar store.
I got silver and red color boxes and this is how it looks like!! It turned out really cute. And I forgot to take pictures but I also ordered these personalized cards for each person to ask them to be my bridesmaid.
super cute idea!!
Alex reading the card first.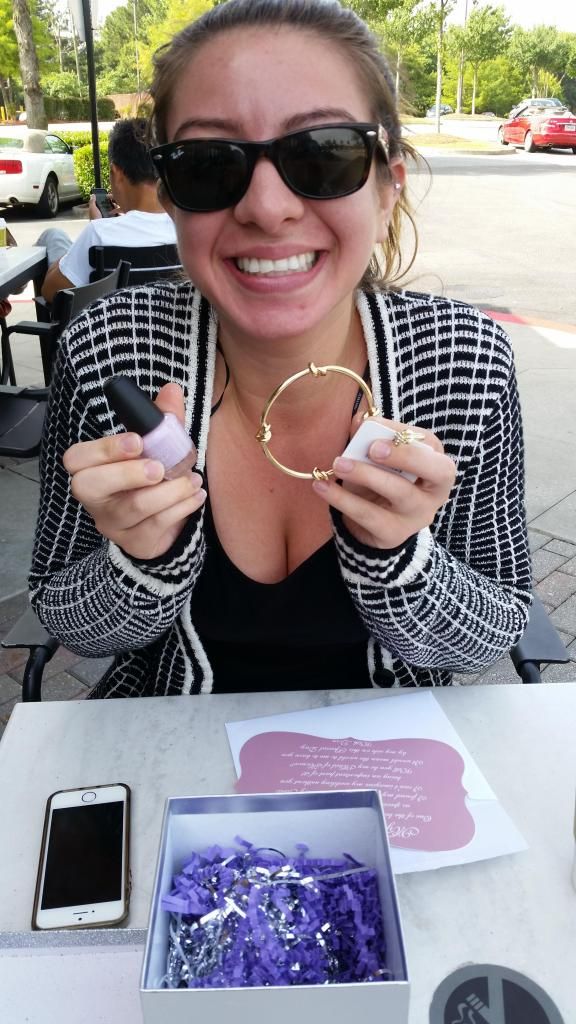 Opening the box!!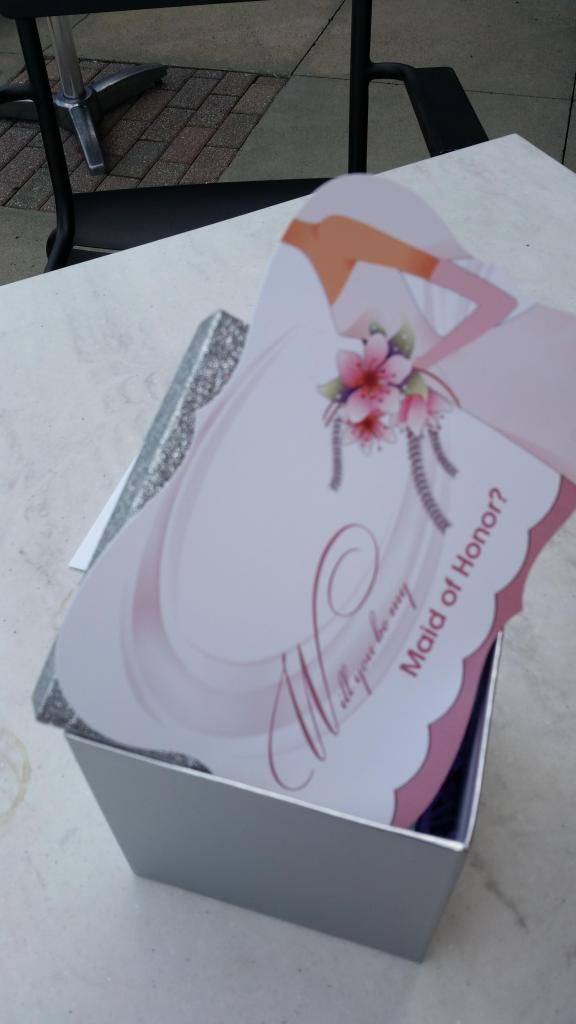 The card!
The back of the card had her name and a message on why I wanted her to be my Maid of Honor! :D
Selfie time!! SHE SAID YES!!!!
yay!! so..one down and 3 more to go :D