I have been looking for a Polaroid Camera for a while now. Last year for my birthday, Blake got me a super vintage polaroid camera. the one that is literally from back when. I loved it but the films were SUPER expensive. i remember him saying it was like 30-50$ just for a pack. We also looked it up online like Amazon and just couldn't afford to take those pictures. So I sold the camera a couple of months ago and decided to buy this Fujifilm Instax Mini 8 Polaroid Camera for my birthday!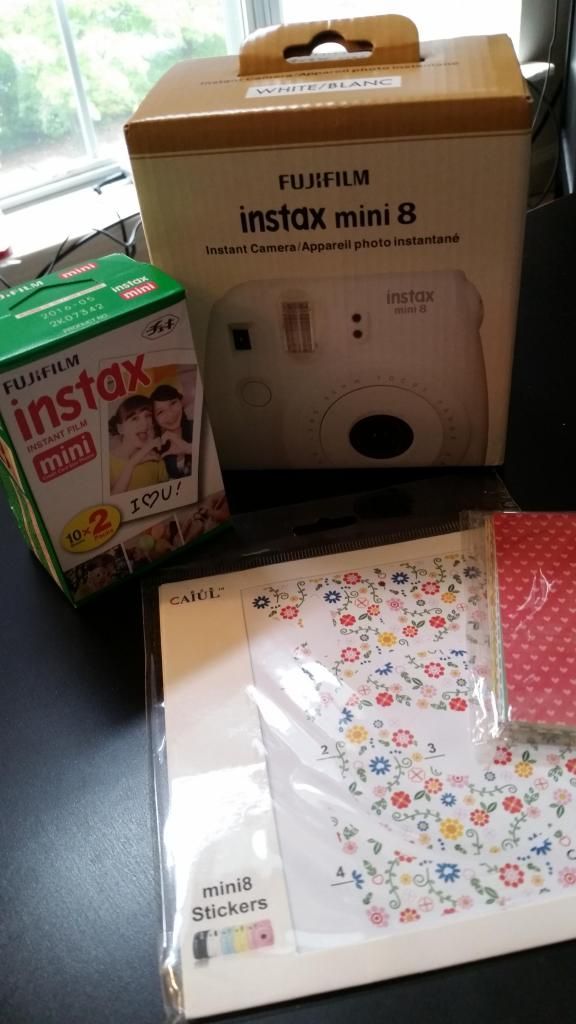 So I got the camera which is about $68
Fujifilm mini films- $14.99 for 2 packs of 10.
I got me some camera stickers and picture stickers!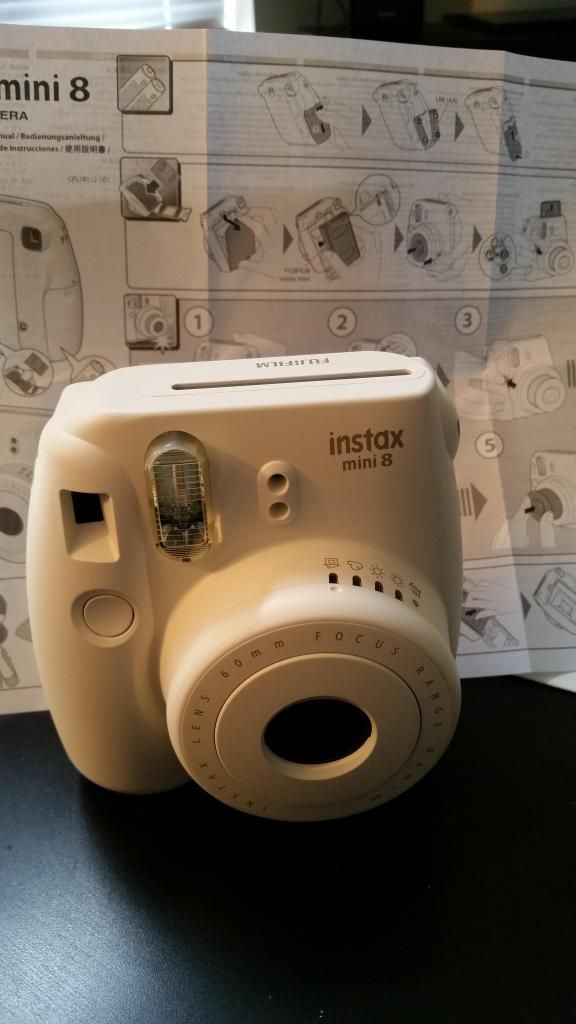 So this is the camera! They come in different colors and I couldn't choose one because they were all cute so I got white.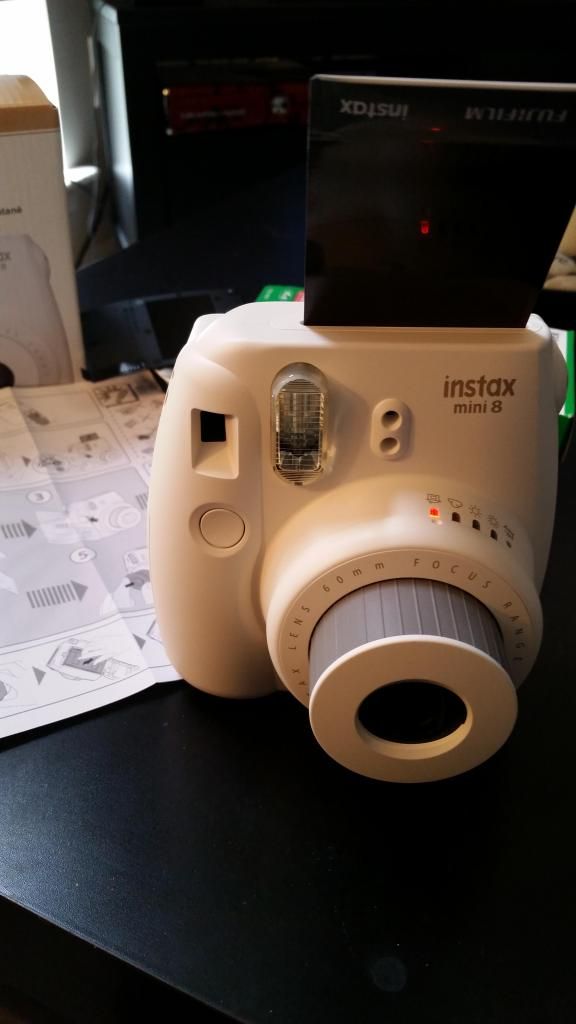 After putting in my batteries (2 AA) and my films, I took a test shot.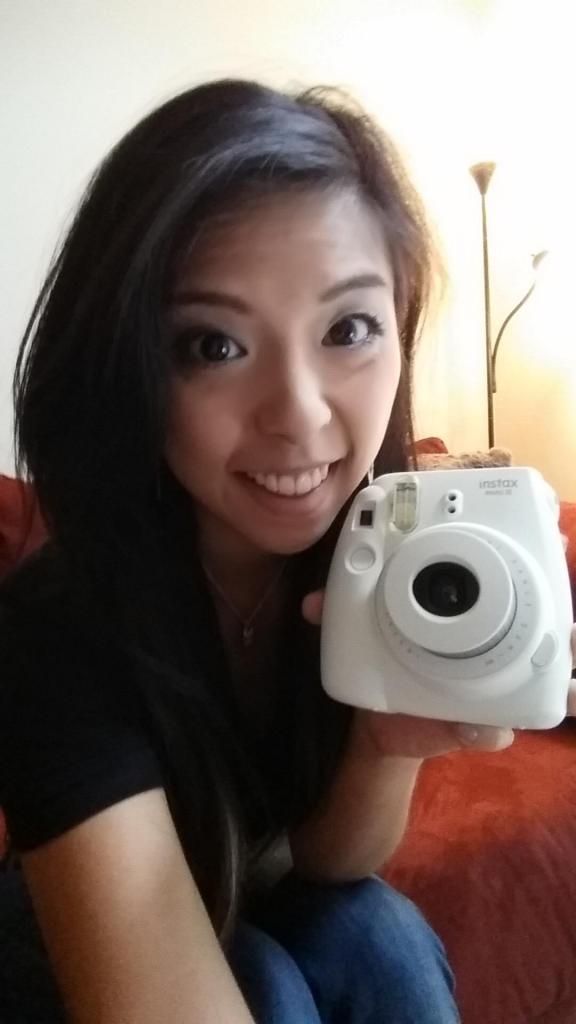 hehe me with the camera for size :)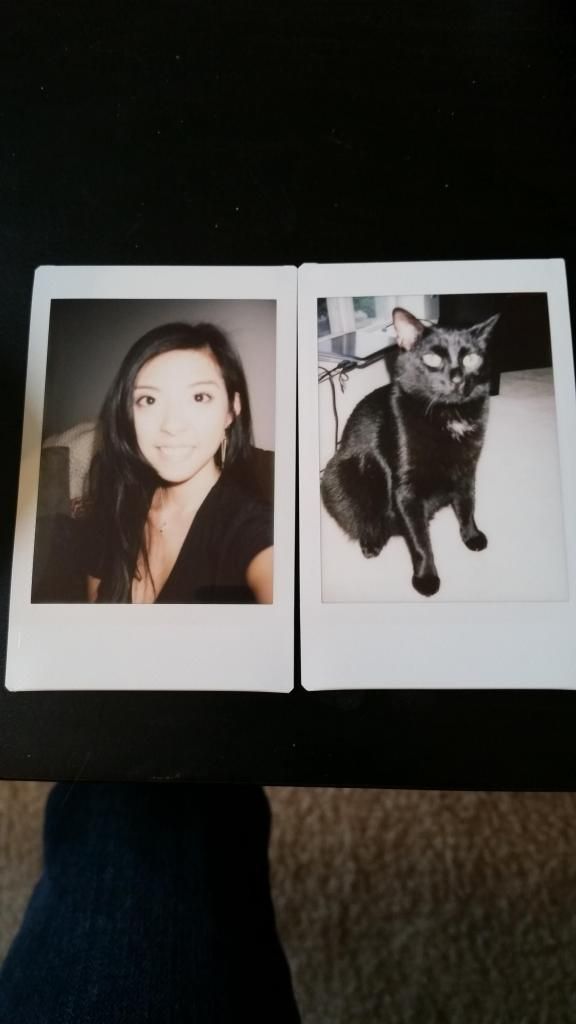 the test shots! lol Issac doesn't look too pleased with the flash. This camera has different settings and I was playing with them. They have, indoor, cloudy, sunny, and bright.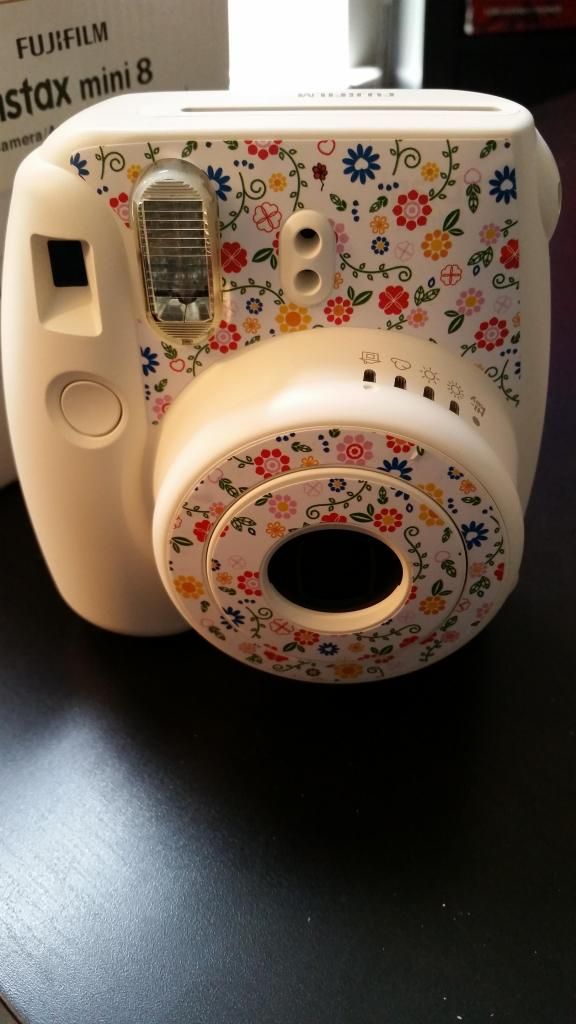 annnndddd!! this is how the stickers look like after I placed them on my camera! they are easy peel and I dont think they will be hard to remove if I decide to change the design later on :)
I am super excited that I got this. Blake and I were taking pictures last night and I put on the film stickers and he took them to work today. He said he will put it in his office :) <3
I highly recommend this if anyone wants a polaroid camera. Its super affordable and its really cute and I love the vintage look. Blake definitely called me a hippie for it lol