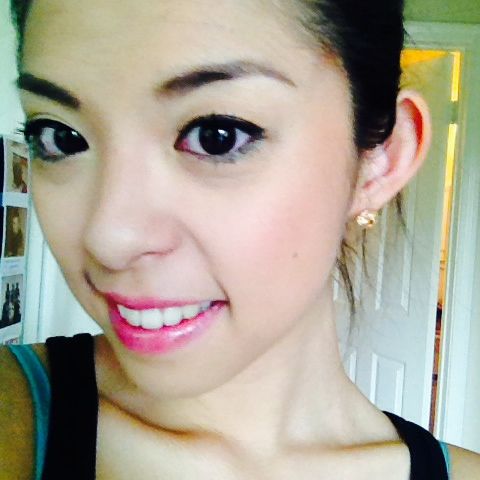 pink lips for spring! Can't believe its May already..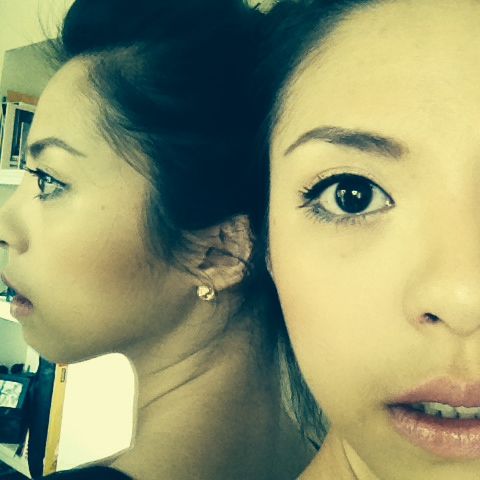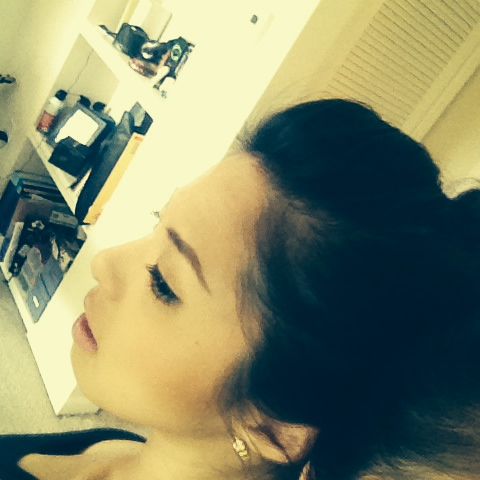 I can finally pin my bangs up and put my hair in a big bun. looovve it.
Anyways, Mother's day is coming in a little more than a week. What are your plans for mother's day? I am working all weekend that weekend (too many weekends in one sentence, eh?) My parents are not in the States at this time. My mom went back to Taiwan last year on Thanksgiving (?) to see my sister. She hasn't worked for a few years now due to shoulder problems and carpal tunnels. She came back for less than a month and then flew back again lol. Then my dad decided that he doesn't want to work here anymore because he has a constructions company and he is getting older, so he decided he wants to go back to Taiwan and start another career; Real Estate. Now, real estate is growing in Taiwan and he was an real estate agent before we all moved to the States. So, now... back to Mother's Day.
I think I will just have to order flowers online and mail it to my parent's place in Taiwan. It is kind of hard when they aren't here and shipping from here will be expensive. I've ordered flowers from Taiwan before and it works. Now,
I want to buy this Birch Box Mother's Day special edition for my boyfriend's Mom.
$58
It looks great. it has a lot of stuff in this nice box.
click the link to see what's in the box.
Plus its free shipping. My boyfriend's mom has been super awesome to me and I always think about her and his dad when it comes to birthdays and holidays. I think she will be happy with this.
Now I've also seen places like
These are super cute as they come with the Tote that you choose and they are only $25!!! I don't think you can go wrong with buying hand soaps, body wash and candles for moms.
they have awesome necklaces/bracelets that you can engrave and give to your mom.

They have such cute gifts for mom's. click on their website for ideas.
There are so many ideas out there.Whether it's cosmetics, fragrance, clothing, accessories, or even kitchen stuff. I believe All Mothers will be happy to receive anything from their children.