Hi all!!
Been working for the past couple of nights. First night it was going steady, had a patient in labor and all. But Last night was just dreading. After I sent my patient home...it was just nada until the morning c-section patient came in (came in late due to the heavy rain).. Anyways!
Today I want to share one of the hair styles that I learned from pinterest! I mean, who doesn't learn anything from Pinterst? :P
This is the tutorial that I pinned from pinterest
It looks complicated but it is actually pretty easy.
First you section your hair from the crown (top of your head), mid section, then bottom.
Then you grab one of the pony tails, separate the hair in between and grab the pony and slip it through the hold that you have separated.
Do it with all three pony tails
Then pull the side loose, then you will have the final finish hair look! its super cute, my coworkers loved it. Looks complicated but it is so easy to do.
Here is how mine looked like. I have bangs so I couldn't get all of my hair from the top of my head so it looks a little different than the tutorial pictures.
What do y'all think?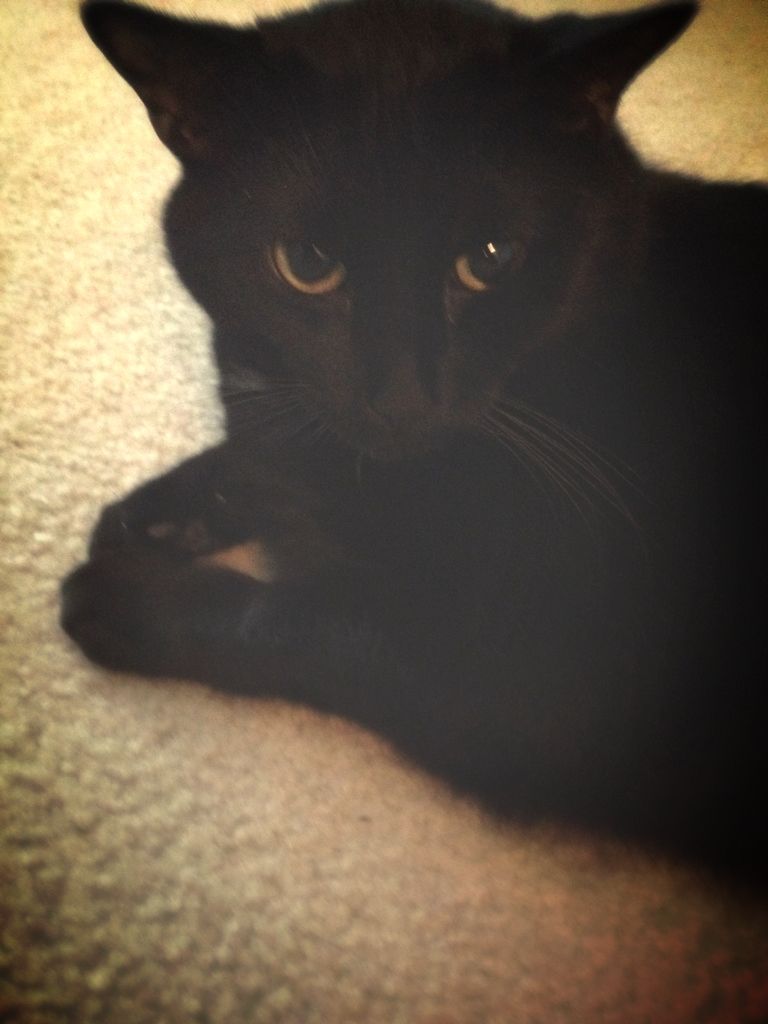 Issac the cat~<3